Can once thawed food be re-frozen; which two food labels help determine how long food can be stored; should cooked food be cut on the same board immediately after raw food; which ingredients on food declarations are written in bold; in which food can you find the highest level of acrylamide… These are the questions of an educational quiz with which employees of the Croatian Agency for Agriculture and Food (HAPIH) on October 16, the World Food Day, tested the knowledge of Zagreb. All interested passers-by had the opportunity to remind themselves what it means to consume food safely, to have fun, and, as a reward, take home a T-shirt or apron with a message designed by the European Food Safety Authority (EFSA). The event took place on the European Square from 10 am to 1 pm.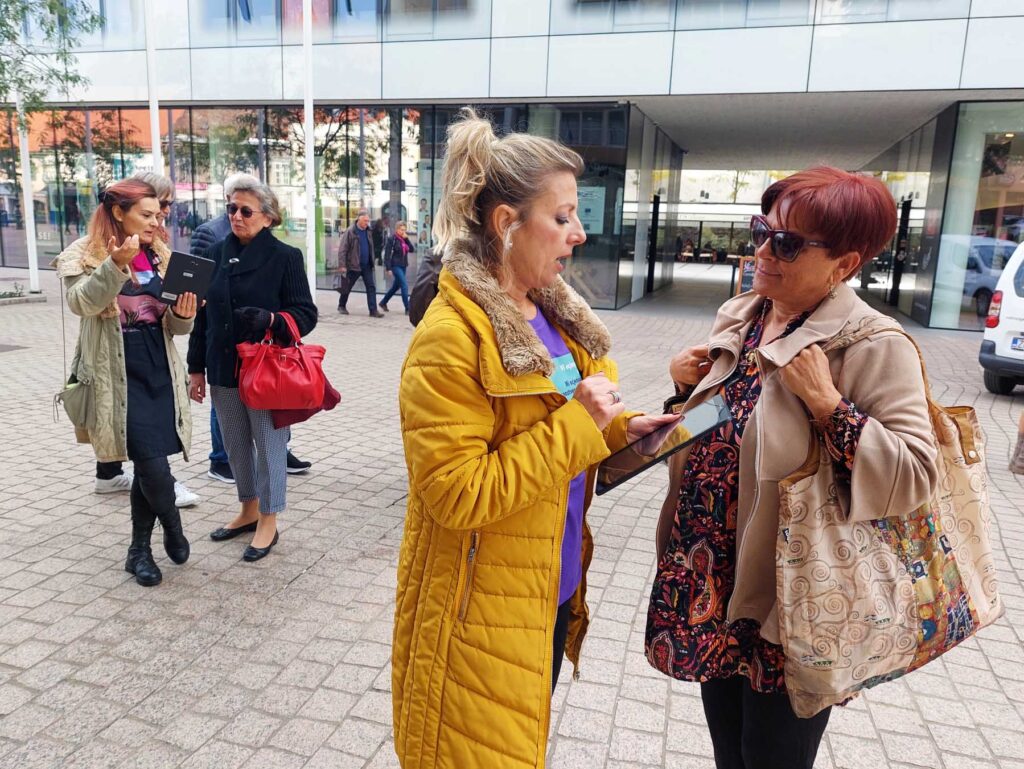 Mario Valentić, professor of kinesiology and promoter of healthy living, joined this event organised by HAPIH which aimed to promote EFSA's campaign "EU Choose Safe Food". In front of the Croatian Food House CroTaste, Mario had prepared delicious banana-oatmeal smoothies with rice milk, sunflower seeds, Ceylon cinnamon, cashew nuts, lemon zest, and raw cocoa.
With this well-known Croatian influencer and HAPIH experts, many passers-by of all generations were able to enjoy a healthy drink and exchange advice on safe food choices, maintaining food hygiene, and reading food labels.
According to the estimates, between 380,000 and 400,000 tons of food are thrown away in Croatia every year. More than 50 percent of the food that is being wasted comes from households. Most often, the reason is poor planning, preparing excessive meals, and misunderstanding of the expiration dates.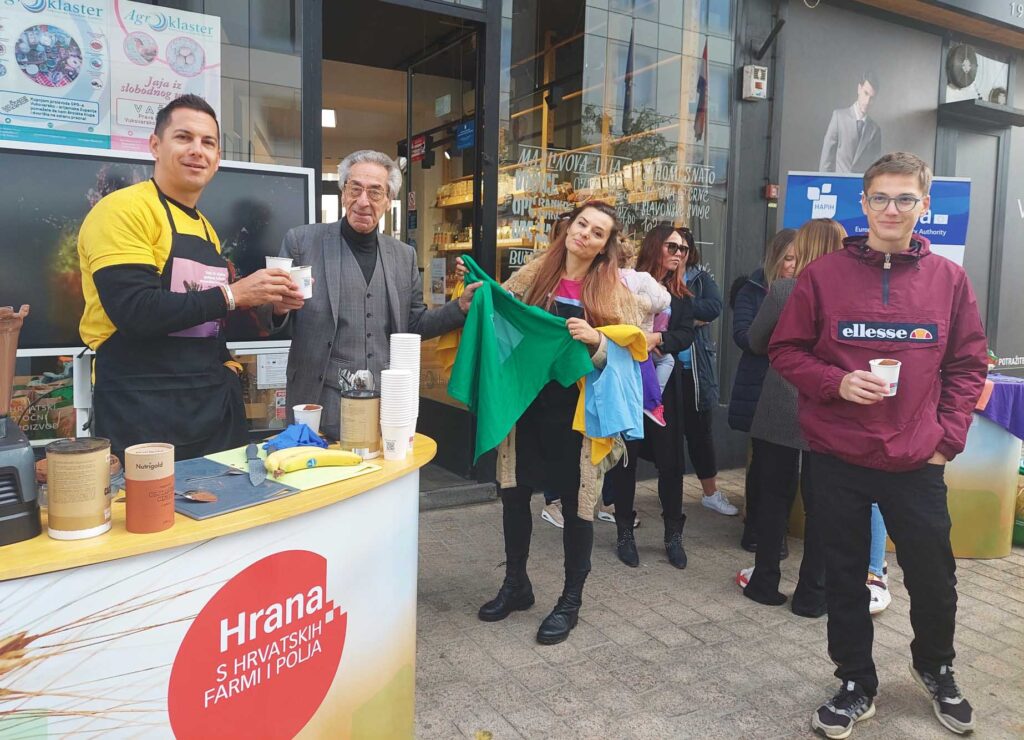 The message of this interesting educational activation of citizens was that all of us can be more conscientious consumers by following a few simple recommendations:
Buy only what you need and in the amount you need it. Serve smaller amounts of food. Store leftover food in the refrigerator and use it the next day or freeze it. You can also turn leftover food into compost. Learn the difference between "use by" and "best before". These are also some of the messages from EFSA experts on food safety that consumers can learn more about on the #EUChooseSafeFood webpage.
HAPIH experts stated that "the European food safety system is one of the most rigorous in the world. It is important to point out that science stands behind the food safety and therefore Croatian citizens can choose food with trust". The motto of this year's edition of the World Food Day was "Better production, better nutrition, a better environment and a better life". That means that we are all connected in this agri-food system and that the way we produce and consume food affects our health as well as the health of our planet.